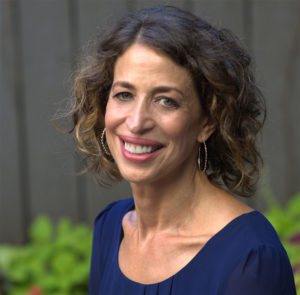 JAYNE BLOCH is a licensed psychoanalyst, psychotherapist, couples counselor and parenting expert with more than 20 years of experience in private practice on Manhattan's Upper West. She works with individuals and couples on a wide range of issues including communication problems, conflict resolution, career issues, depression, anxiety, and substance abuse. Learn more about Jayne's Areas of Specialization.
Jayne graduated from Stanford University with a BA and Masters Degree in Latin American Studies. She did her post-graduate training at the National Psychological Association for Psychoanalysis (NPAP), where she is a supervisor and training analyst and currently serves on the Training Committee. More recently, she completed a three-year fellowship in parent-infant bonding to help new parents develop secure attachments with their babies. Before becoming a psychoanalyst, Jayne worked as a senior executive at an international firm. Jayne has lived and traveled extensively in Latin America and is proficient in Spanish and Portuguese.
Jayne primarily adapts techniques from psychoanalytic theory, interpersonal neurobiology and cognitive behavioral theory, which combined together provide a powerful approach for gaining self understanding, learning to regulate feelings and improving interpersonal relations. Jayne will tailor your treatment to meet your personal needs and goals.
Areas of Specialization
Depression
Anxiety and panic disorders
Low self-esteem
Stress management
Grief and loss
Trauma
Sexual abuse
Addiction
Eating disorders
Career and executive coaching
Creative blocks
Stage of life issues
Pre-marital counseling
Enhancing intimacy/sex therapy
Communication skill-building
Counseling for parenting style conflicts
Blended family counseling
In-law issues
Financial matters
Dating issues
Break ups and divorce
Parent-infant bonding
Child behavioral issues
Managing parent-child conflicts
Sibling issues
Blended families
Step-parenting